Ultimate Guide to Android, iPhone and co Apps – GamblingApps.com
Mobile gaming, in all its forms, is a continuously growing industry. Of course, why wouldn't it be? It allows gamers to access their favourite titles and play them while on the move. Whether you're on the train to work, travelling on the bus to see a friend. Whatever you're doing, you're able to access mobile gaming sites via a smartphone or tablet. That is, if you have a Wi-Fi or data connection via your device. With the continuous growth of this sector comes a greater selection of platforms and games to access.
This is why GamblingApps.com is available to you to browse through. We'll be keeping you in-the-know about all of the latest games, platforms and updates relating to mobile gaming.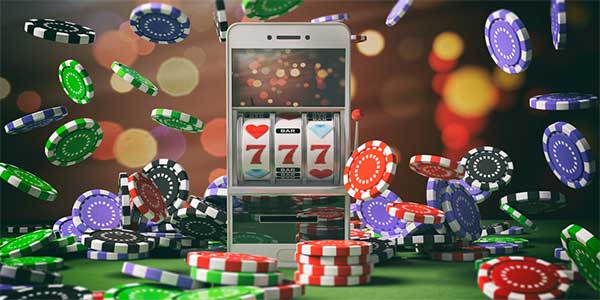 So, in a bid to welcome you to this website, we'd like to inform you on a few of the things we'll be looking at. The main reason that people enjoy mobile gaming, is simply for the reason that games can be played from any location. That being the case, we're going to be checking out some of the best games that are accessible via a tablet or a smartphone.
For this, we're not just talking about casino games, but poker and online sportsbook options as well. Because the mobile gaming world is so diverse, it covers many different areas. Some platforms even provide mobile apps for you to download and access the range of games. Therefore, we'll be bringing you some information on these types of platforms too.
Top Mobile Gaming Sites
A Glance at the Gaming Sites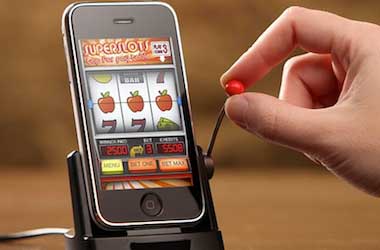 Naturally, in order to access the different games and sports bets, you have to go via an online platform. With that being the case, we'll also be taking a close look at the different platforms that offer up a focus on mobile gaming too.
Generally speaking, most online casinos, poker sites and sportsbooks are accessible via a mobile device.
However, it's not true to say that all of them have been optimised for such viewing. Therefore, they're not all particularly nice to view on a smartphone or tablet.
That's why we'll be looking at the ones that do provide a focus on mobile gaming, as well as desktop.
As we also made mention of, it's true to say that some sites also have their own downloadable apps available too. This is most common when it comes to playing online poker. However, you'll also find that there are some sportsbooks and casinos that are available in app mode too. Therefore, if you have a preference for accessing different games via your device's home screen, we know of the best ones for you to try out.
Of course, while some platforms have a smaller choice of games that are accessible via mobile, others provide exclusively mobile games for you to play. Some even have specifically touch screen-designed games for this purpose too. At GamblingApps.com, we'll be able to provide you with the information about these.
Top Software Providers
Entertaining Offers and Additional Mobile Perks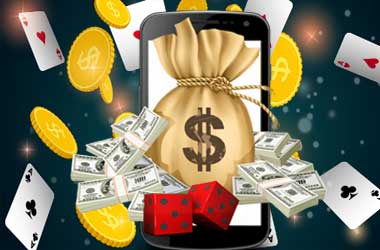 You may also find that there are certain online casinos and sportsbooks that provide mobile-specific promotions. Sometimes, there'll be a welcome offer for the desktop version of a casino, as well as a separate one for playing via mobile devices.
So, we'll also be able to inform you upon which platforms host such offers. In fact, one or two sites out there are able to cater to mobile gamers so much, that there's an entirely separate collection of promotions for such players.
Again, that's why GamblingApps.com is here. To inform you of the latest and greatest in promotions for mobile players.
But, it's not all to the do with the special offers and games that you can access.
We're also going to inform you on the types of payment methods that online sites will accept, the licence(s) that they hold and the support options on hand. Therefore, you'll have the relevant information to hand when it comes to joining a mobile platform. Some sites accept deposits and withdrawals made by mobile methods, such as Boku or Pay by Mobile. Others require you to deposit via the desktop version of the platform first before being able to do it on a smartphone or tablet. Meanwhile, it's important that an online casino, poker site or sportsbook holds a licence. Otherwise, it's operating without regulation. And in our reviews of online platforms, we'll be keeping you informed about all of this.
So, if you're ready to discover more about online gaming sites with great mobile accessibility, GamblingApps.com is the place to be! So, browse through the site, enjoy what we have to offer, and find your favourite sportsbook or gaming site in the process!