iPhone Blackjack Apps – Best Blackjack Apps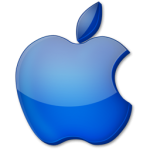 iPhones can be considered as perhaps one of the most-owned smartphones in the world. It is due to this that certain gambling apps have been made exclusively for this Apple device. This generally relates to all versions of the iPhone from the 3 upwards. Therefore, regardless of which model you're in possession of, you'll still be able to play real money blackjack apps. These are available via the iTunes App store as part of online casino apps. And even if you can't find an app for the casino that you want to play, you'll no doubt find a mobile version of the site instead. This is an optimised display of the desktop version. Normally, you can navigate your way there either by entering the website address into your iPhone browser or by scanning a QR code from the platform.
Top iPhone Blackjack Gaming Sites
Why Should I Use an iPhone to Play Blackjack?
The main focus of the iPhone when it comes to gaming, is the fact that it has such a great processor within. This allows you to play blackjack apps in the exact same quality and speed as a desktop version of such. Additionally, it comes with a simple and easy-to-use interface and a touch screen display complete with high resolution. Furthermore, Apple holds a strong stance when it comes to its app developers. This is not always something that can be said when it comes to Windows or Android phones, for example. Therefore, if you're a gamer who also has high demands from a gambling app, the iPhone should be able to provide you with options to satisfy this. And because this is an Apple demand, the quality and strength of these apps extends past the iPhone and incorporates the iPad as well.
Of course, it's not solely blackjack apps that are available to iPhone players. You see, some gambling apps don't require you to access them via the iTunes App Store. Instead, you have the ability to access the casino via its web browser version, as we spoke of previously. This will then instantly transform the desktop version to fit your mobile device. Since the iPhone 5, the screens on these devices have been at least four inches large with a 16:9 aspect ratio. Therefore, you'll get to see the blackjack games in stellar quality. Additionally, the amount of options within the blackjack games are also minimalised. Therefore, you can easily place bets, have your cards dealt and play the game swiftly. There are several blackjack app developers who have crafted games with strong speeds and reliability to cater to your iPhone.
So, I Can Play Blackjack Via My iPhone Device?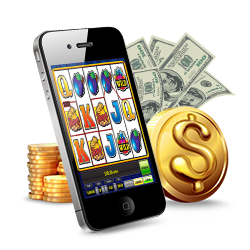 You can absolutely play blackjack on your iPhone, yes. Not only that, but you're able to find many trustworthy and reliable apps for your handset in order to do this. Of course, not all of these apps are designed and created as equals. It's only common to find that the gambling world has a few red herrings mingled in with the masses. That's why we at GamblingApps.com have gone through all of these platforms and their mobile versions to provide you with the most appealing ones. We've put them through rigorous tests and reviewed each and every one of them. With this being the case, you'll only find the very best blackjack apps on display via our website. Because we have played with our own money at these casinos, we know which ones are fair, treat their players right and provide an enjoyable time alongside.
Despite the fact that there are frequent iPhone releases, all of the platforms making up part of this collection of blackjack apps on our website have been tested on iOS versions 6.1 and above. Therefore, you can always guarantee that there will be compatibility between your iPhone handset and the blackjack apps.
Is It Better to Use a Casino with a Downloadable App or a Web Browser Platform?
When it comes to the iPhone, the best thing about it is that it's so diverse. Therefore, the way that you play blackjack on it comes down to personal preference rather than one being specifically better than the other. The inbuilt processor of the Apple iPhones means that they are capable of handling web browser blackjack or downloadable app blackjack just the same. The operating system ensures that a smooth round of gameplay takes place.
Perhaps the main difference between these two options comes in the space that you have on your iPhone. Each of the different casino app downloads will provide different amounts of games and different features. This means that you need to have a certain amount of free space on your device to cater to such demands. So, if you're a player who doesn't want to fill up space on your iPhone with a downloadable app, then a web browser version of blackjack is better for you. However, speaking of the downloads themselves, these usually don't take so long to complete. Therefore, you can have access to your favourite blackjack apps within minutes (depending upon the strength of your connection).
How to Play Blackjack on an iPhone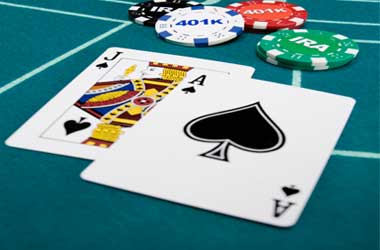 If you're a fan of blackjack card games, then you may find that you want to play such on your iPhone device. If this is the case, then fear not if it's your first time. We all have to start somewhere. It is for this reason that we have come up with this section of our website – to provide you with the knowledge of how to play blackjack via an iPhone. You may think that this won't be particularly different to playing blackjack on a desktop computer. To be honest, in general you are right, but there are some differences.
Of course, the main differences between a desktop computer and an iPhone is the utilisation of such. In other words, an iPhone incorporates touch screen technology, whereas most desktop computers do not. This is what creates the biggest difference between mobile gaming and standard online gaming. However, don't worry about it, because that's what this section of our website is here for. To inform you on how you're able to still play your favourite blackjack games via your iPhone.
Mobile Blackjack Gaming on the Rise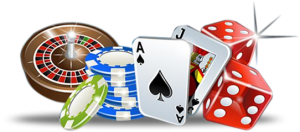 Many people, when thinking about mobile casino gaming, will think of accessing slot titles. Meanwhile, blackjack and other such games will be a secondary thought. However, blackjack is perhaps one of the most enthralling card games that an online casino can offer. So, if you join a platform with blackjack on your mind, you may want to check this set of steps to learn how to play it properly on your iPhone device.
It's true to say that blackjack may look a little bit complicated at first. In actual fact, it's a simple game to learn. Because of this, its popularity is increasing via mobile gaming sites. Therefore, to involve yourself in this entertaining and thrilling game, we suggest that you read this section of our site first. We also provide sections for Android and Windows phone users too. However, for those of you who enjoy the iPhone option, this is the area for you to read. Even if you come into things with experience, or if you're a total newbie to blackjack, this guide will help you.
It's simple to follow and pick up. Before you know it, our guide on how to play blackjack on an iPhone can take you from novice to professional! Furthermore, we'll be able to inform you on how the games are accessible via a web browser casino or a downloadable app. Plus, there are multiple different versions of blackjack to access.
So, go right ahead and check out this section of our website in order to inform yourself completely. Then, access your favourite mobile casino, load up your preferred blackjack game and get to betting.